THU Series UV Laser Marking System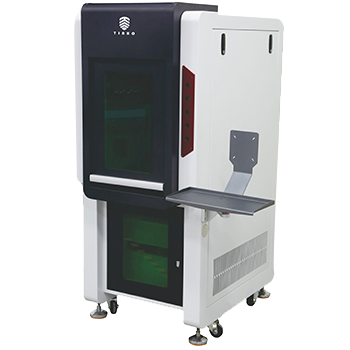 TINHO developed latest laser technology in the world, and designed THU series CO2 laser printer is one latest application on plastic based on well marketing experience, designed the printer with well compact & integration to suit for fast & long time printing on plastic pipe, cable & plastic, meet 24hours continuous working. Smart & simple operation to meet different line speed and materials.
THU series ultraviolet laser adopts unique resonant cavity design technology, and adopts moving point position mode for the frequency-doubling crystal that is easy to damage, which greatly extends the service life of the machine and finally makes it more than 20,000 hours, more suitable for high-intensity production requirements.
Model

THU3Plus

THU5Plus

THU10Plus

Wavelength

355nm±1nm

Average output power

≥3W±0.1W@20kHz

≥5W@30kHz

≥10W@30kHz

Peak power

≥6.5kW

≥6kW@30kHz

≥10kW@30kHz

Degree of power instability

<3% (6 hours)

Pulse width

≤15ns@30kHz

Repetition frequency

30kHz-500kHz

Beam mode

TEM00

Beam quality

M2<1.3

Spot diameter

~1.2mm(Before expansion),~6mm(5X espansion)

Cooling mode

Water cooling

Operating temperature

10-35℃

Indication red light

650nm@5mW

Power supply mode

100-240V/50Hz-60HZ