Laser Etching Machine for Sale
Searching for
Laser Etching Machine Supplier & Distributor in China
? We are one of the most professional Laser Etching Machine Supplier & Distributor in China. Our products are competitive in high precision and good performance for Laser Etching, Printing, welding, cutting, marking, taging, and many more. Feel free to get quality Laser Etching Machine with good price here from our factory. Get the latest Laser Etching Machine for ensuring Food Safety with our Laser-marked Edible Labels with high-precision laser etching and printing on the fruit surface Print the brand Logo, date and other information to make the fruit label clear and easy to read. Tinho Intelligent offers a high-quality Laser Etching Machine with the latest features. welcome to
inuiry us
at any time!.
Laser Etching Machine for Sale – Ensuring Food Safety with our Laser-marked Edible Labels
As the saying goes, "The people take food for the sky, food for the first", a food label is a carrier that delivers product information to consumers. In the era of inkjet printing, the food industry faced a number of manufacturing problems including excessive carbon emission and power consumption, label shredding and food contamination which posed a major threat to the health of consumers. Today, laser marking systems have overtaken the traditional marking methods by turning fruits into miniature billboards. As laser technologies are contactless printing methods, they not only prevent food contamination but also ensures food traceability and anti-counterfeiting.As a quality-oriented manufacturer of high-speed laser marking machines, laser cutting and engraving machines and laser etching machine for sale, we ensure that all our products are of top-class standard. Our laser machines are exquisitely designed by our top-notch engineers who employ the advanced technology and premium quality material sourced from the most trusted merchants. Our laser etching machine for sale is developed under the strict supervision of our industry veterans to ensure superior product quality and performance. These machines undergo extensive quality and performance testing by our certified professionals for supplying a flawless product to our consumers.As a leading manufacturer and supplier of laser etching machines for sale, we ensure that our product meets the specific needs and preferences of our customers. Over the years, we have emerged as the most trusted firm that provides a diverse range of laser marking solutions for cross-industries. With our high-precision, sturdy, and ultra-performance laser etching machine we aim to keep food safe and leave no chance of counterfeits.
Discover the Key Benefits of Our Laser Etching Machine for Sale
As a leading entity of laser marking equipment, we develop high-precision laser etching machine for sale that caters to the requirements of the food industry. Replace your traditional marking technology with our state-of-the-art laser etching machine for sale to ensure your food traceability and anti-counterfeiting.We are backed by a team of certified engineers and technicians who combine their innovative ideas and expertise with cutting-edge technologies to develop a highly innovative laser etching machine for sale that is sturdy, cost-efficient, and durable. Moreover, its high precision processing and superior performance is what makes our etching machine the best choice of our customers.Here are a few more reasons why our etching machines are highly appreciated by our clients.1. Permanent and high-quality markings2. Fast, efficient, and high-precision processing1· Easy-to-operate and reduced energy consumption2· Less maintenance and operating costs3· Produces safe edible labels due to its contactless printing feature4· Eco-friendly as it emits no toxic chemicals or bi-products5· Eliminates additional tooling or consumables6· Encourages critical markings which includes brand logo, text, patterns, numbers of varied sizes7· High-speed and automation ensure higher yields and low downtime8· Fits your budget
  Overcome Your Operational Challenges with Our Expert Assistance
As a professional and customer-oriented firm, we are committed to providing a world-class solution to our clients at all times. We have a pool of knowledgeable and certified engineers, supplies specialists and technicians who with their esteemed years of experience provide the best-fit solutions to our clients to help them overcome their operational challenges.
On-site and Off-site Assistance
To help you optimize your productivity with our laser etching machine for sale, our specialists provide both on-site and off-site technical assistance to our clients. From installing to setup to configuring, our experts provide live demonstrations to educate our clients about the features and functionality of our laser etching machine.
After-sale Customer Service
Our after-sale customer support service is committed to resolving any challenge faced by our clients in the future. Whether it is related to installing or operating, repair or maintenance, training to understanding documents, our versatile and proficient experts will address your concerns promptly and resolve issues within the shortest time-frame.
Provide data downloads
To help you understand the functionality and application of our laser etching machine, we also provide you with downloadable documents available in various formats. These documents are well-explained in simple easy language. In case you need help in understanding certain operational instructions, you may directly speak to our customer service team.
Technical Training
With our aim to help our customers make the most out of our laser etching machine for sale, we also provide training sessions to help you optimize the productivity of the machine. Our experts educate you and your employees about the operation principles, product traceability and authentication, using the equipment, fault detection and maintenance tips, and application. We also provide a comprehensive and well-explained documentary to understand the functionality of our laser etching machine.
Availability of Laser Etching Accessories
To enhance the functionality and performance of your laser etching machine, we also provide a range of laser marking, etching or engraving accessories including optics, beam expanders, beam steering assemblies, laser diode drivers, temperature controllers of high-quality standards available at the best price in the market. More updates follow at
Facebook
.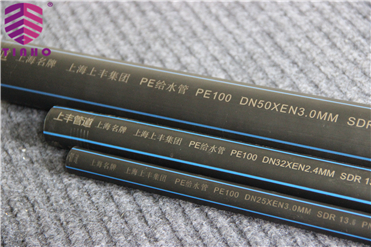 Get In Touch
Tinho Intelligent professional for Laser etching machine for sale & Laser Coding System, depend on the well-experience, R & D ability, Tinho available to supply all superior intelligent laser marking & Inkjet coding solution to each customer, welcome to inuiry us at any time !. For More Detail Click Here


OUR LOCATION
7/F No.6899, Liuxiang Highway, Shanghai(201811) P.R.C