TH128 High Resolution Inkjet Printing System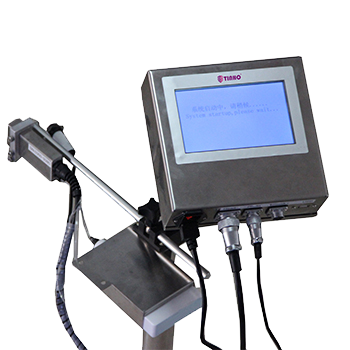 TINHO developed latest laser technology in the world, and designed THU series UV fly laser printer is one latest application on plastic based on well marketing experience, designed the printer with well compact & integration to suit for fast & long time printing on plastic pipe, cable & plastic, meet 24hours continuous working. Smart & simple operation to meet different line speed and materials.
PC edit or 7.0  inch colour touch screen online edit; Colour touch screen;what you see is what you print; easy operation;
Many fonts built in; Bitmap Font, Type face;                                                                                                        
Height of the character and size of the dot can be set as you want;                                                                          
The unique anti-counterfeiting font meets the demand of anti-channel conflict.
Max: 40m/min
Print height up to 18mm
Line number: unlimited
Fonts: more than 10 varieties.
Characters can be rotated
The size of dot and character can be adjusted.
Print delay can be adjusted 1to 9 times fold font   
Date,time, barcode,serial No.,and shiftgroup can be set
Repeat printing automatically
More than 1ooo messages storage
Inks:
Solvent-base ink
Oil-base ink
Quick-drying ink
Ink colour:yellow,white,black,red,purple,green,blue
Power Supply 100-240V±10% 50/60Hz 6W
Environment requirement:
5-40℃Temperature:5-40℃
Humidity:10-90%(non-condensing)
Interface:USB,Encoder,Sensor
Size:450x106x125mm
Weight:1800g