What is a thermal inkjet printer and why is it gaining popularity?
Tinho Intelligent offers an affordable range of High Resolution Thermal Inkjet Printer with the best quality printing resolution at low maintenance. Thermal inkjet printers, also known as bubble jet printers, make use of electricity or thermal energy to heat the ink and apply it on a medium. This is a low-cost option for high-speed printing and can be used for printing on a variety of different materials, such as specialty papers, cartons, plastics, and more. Most of these are fairly easy to use and don't need a training to operate. Moreover, these printers do not have a warm-up or cool-down cycle and thus are always ready to use.
Introduction to a high resolution inkjet printer
 If you own a company looking to find the perfect printer for your production line, the search can seem a bit daunting, considering the vast number of printers available, with each promising a robust output, well-suited for all kinds of industries. The good news is that commercial inkjet printers meant for industrial uses are able to operate on almost all types of mediums. However, over the years, inkjet technology has evolved by leaps and bounds, and thus has evolved many new categories of printers, leaving consumers confused whether they should go for a regular high resolution inkjet printer or the new thermal inkjet printer.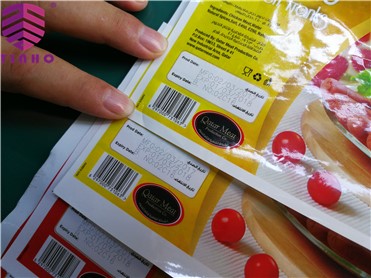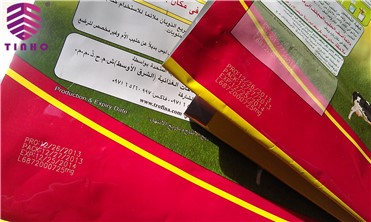 What's the difference?
Whenever people actually talk about thermal inkjet vs. normal inkjet, they actually refer to the difference between a thermal inkjet printer and a continuous inkjet printer.
While continuous inkjet printers were built for larger, faster industrial operations, the thermal ones have cropped up to suit the needs of smaller operations. Moreover, regular inkjet printers have a higher capital investment.
That is not all! The regular inkjet printers have a different way of printing than the thermal models. The printing liquid is stored two tanks – one houses the ink and the other houses the solvent. This is eventually fed to a larger tank where the ensuing mixture is pressurized and fed to the print head. On the other hand, in the case of the thermal printers, the inks from disposable cartridges are heated with resistors until a bubble forms, which then drives the ink towards the nozzle and dropped as a print drop.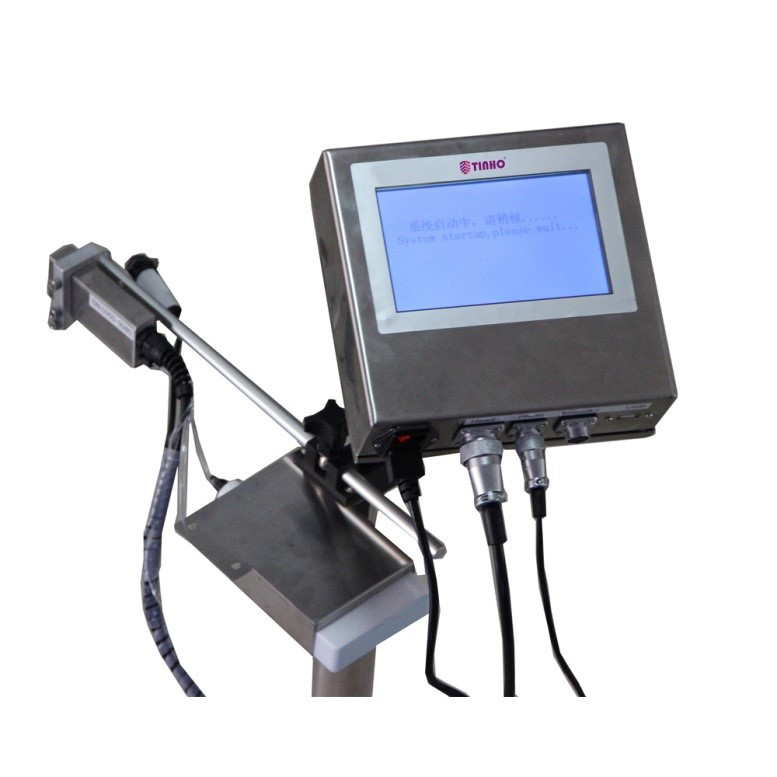 Why are thermal inkjet printers an ideal choice for businesses?
Thermal inkjet printers are relatively small, intuitive, and more affordable than a typical high resolution inkjet printer. Moreover, the larger number of parts within the continuous inkjet printers, makes it rather impossible to service on your own. You'd need a professional to install it for you and to take care of the regular maintenance and cleaning. This is a problem in the case of companies that plan on using it for their day-in and day-out continuous industrial usage. On the other hand, the thermal inkjet printers feature a one-drop-on-demand type of ink propulsion system and don't require regular maintenance, thus making it an ideal choice for industrial production lines as well as companies where they need printer mobility.
Finding the right inkjet printer for your manufacturing line
Finding the right inkjet printer for your production line doesn't have to be a difficult process, although we agree that the number of options of inkjet printers available, does make the process of choosing a good product a bit confusing. Therefore we believe that the decision should ideally be focused on your entrepreneurial needs, the printers available, and the advantages of each. That said, if you own a small business and are looking for a robust inkjet printer low on maintenance and at the same time one that offers a good amount of mobility and doesn't quite waste ink, we'd recommend a thermal inkjet printer. Labels and signs created with these printers last longer even in a wide variety of weather conditions. With fewer moving parts, they tend to last longer than regular printers and are more reliable for industrial purposes.
Where do we fit in?
Our company, Tinho Intelligent is based out of Shanghai in China and looks to offer innovative and robust technology to the world beyond the geographical confines. The company adheres to the enterprise spirit of coming up with well-crafted credible and brilliant products and strictly follows a transparent pricing policy. This has helped us in garnering a positive reputation the world over.
Our thermal inkjet printers are a piece of art and are designed for reliability and ease of use. So, whether you want to print on plastic bottle caps, aluminum pouches, glass containers, or on wires and cables, it offers a robust solution. The heavy-duty printer allows you to be more flexible and productive in your work, without compromising on the quality of the prints.
To learn more about the applications of our thermal inkjet printers, feel free to connect with us at +86137 6190 3268. You can even mail us your business queries at sales@tinhointelligent.com. We help you become more productive. For more update follow us at Facebook.
Get In Touch
Tinho Intelligent professional for High Resolution inkjet printer, thermal inkjet printer, Fly Laser & Automatic Inkjet Coding System, depend on the well-experience, R & D ability, Tinho available to supply all superior intelligent laser marking & Inkjet coding solution to each customer, welcome to inuiry us at any time !