High-Precision Green Laser Marker Engraver
Precise designs and fine details require a precise engraving tool. Our green laser engraver emits a bright green beam of 532 wavelength, which is almost half of the most standard engraver wavelengths. This configuration allows users to carve intricate designs on even the most delicate of materials without causing any damage. At Tinho Intelligent Equipment Co., Ltd, we have tested the laser on different surfaces with great results. We have sold the product to hundreds of clients in domestic as well as international markets and have gotten good feedback from them. Some of the biggest benefits of our green laser marker include:
1. Precise and ultra-smooth marking
2. Efficient and easy to use
3. Shallow markings with good readability
4. Permanent and tamper-resistant
5. Eco-friendly and reliable
6. Ideal for product traceability, labeling, and identification
7. Less downtime
8. Less downtime
9. Affordable cost of ownership and operational costs

All of these advantages make our green laser engraver a great choice for a wide variety of applications. This cost-effective solution complies with industry standards and helps you protect your product against counterfeiting issues. You can also avoid ink contamination, which is especially a concern in the food and pharmaceutical industries.
How Does the Green Laser Market and Engraver Work?
As mentioned before, this marker emits a low-wavelength green light. It utilizes thermal energy and has a high absorption rate, which makes it ideal for delicate and precise engraving. You can use it on heat-sensitive materials without experiencing any issues or damage. The marker emits a focused green light that targets a specific area to create the desired design.
Our green laser interacts directly with the surface material, altering its composition and appearance to make the engraving. The resulting markings are sharp, ultra-fine, and clearly readable markings. There's no unnecessary waste of material and that cuts down on production costs significantly. If you need miniature and precise markings, our green laser engraver is the best choice.
Perfect Fit for the Pharmaceutical Industry
The pharmaceutical industry has been struggling with two distinctive issues for several years now; ink contamination and counterfeiting. Ink contamination happens when capsules and medication packages have manufacturing data, expiry date, and other such information written in ink. A small amount of ink can get into the medication and cause some changes to the compound, compromising its effectiveness. Ink also tends to fade over time, which means patients sometimes consume expired pills unknowingly Our green laser marker system is ideal for this issue because it doesn't use any ink. The information never fades away and is clearly readable. There's no ink to contaminate the capsules or pills either so you don't need to worry about customer complaints down the line.
Product tracing and counterfeiting is also a big problem in the pharmaceutical industry. Our contact-less, tamper-resistant, and eco-friendly solution helps manufacturers trace their products effectively. You can add information like production date, batch number, ingredients, application, and other necessary information with our engraver.
Personalized Engraving Solution
We have designed a customized solution for the pharmaceutical industry, allowing manufacturers to mark a wide range of products, including capsules, packaging, oral liquids, and more. Our two distinct product lines offer everything you need.
1. TINHO-THG Series – This is the ideal solution for different kinds of pharmaceutical packaging like cardboard boxes, plastic cases, glass, etc. It is designed for light-colored or transparent surfaces to ensure the information stands out. This tool uses ultra-violet laser coding to engrave.
2. TINHO – THC Series – THC series uses CO2 laser coding solutions to engrave information on dark paper, plastic, cardboard, glass, and other such materials.
If you want to know more about our green laser engraver technology, get in touch with Tinho Intelligent Equipment Co., Ltd today. We will be happy to answer your questions and guide you through the purchase process.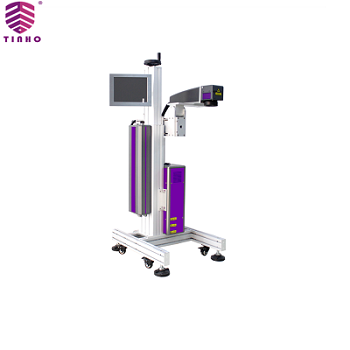 Get In Touch
Tinho Intelligent professional for Green Laser Marker Engraver professional with Soluitons, Laser Coding System & Automatic Inkjet Coding System, depend on the well-experience, R & D ability, Tinho available to supply all superior intelligent laser marking & Inkjet coding solution to each customer, welcome to inuiry us at any time !