Which One's Better – Thermal Inkjet Printers or Laser Printers?
Thermal inkjet printers or bubble jet printers use thermal energy to heat ink and apply it to the paper. These machines provide a low-cost option for attaining high-speed printing for a variety of substrates and applications. With the years of research and development, laser printers have continued to grow with a lion's share in the market. These have also shaken the market position of thermal inkjet printers and other high resolution inkjet printers with their high-end features, stability, performance, and superior-quality marking techniques. These high-end machines have even exposed the inadequacies of inkjet printers and are predicted to be replacing them from the market in the future. When it comes to high-volume and fast printing needs, laser printers are an ideal solution, however, they are more expensive and take time to warm up as compared to thermal inkjet printers or other high resolution inkjet printers.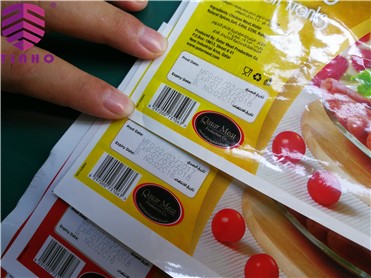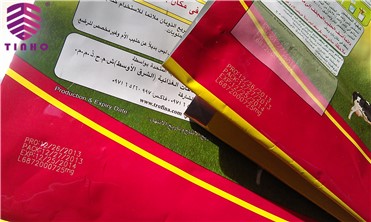 With that being said let's dig deeper to know the pros and cons of each and understand which type of printer will work best for you depending on your printing requirements and industry type:
Pros of Thermal Inkjet Printers
1.      Perfect solution for ink-heavy printing needs, for example when printing high-resolution images or photographs  
2.      Capable of merging smooth colors than laser printers  
3.      Low operational costs  
4.      Allows printing on a variety of papers including glossy, and some fabrics.  
5.      Warms up instantly  
6.      Compact size and easy to maintain  
7.      Environment-friendly  
8.      Lower shipping weight  
9.      Reduced downtime  
10.  Do not use ribbons so less human intervention  
Cons of Thermal Inkjet Printers
1.      Not recommended for high-volume printing  
2.      Slow performance, therefore, reduced productivity  
3.      Thermal prints tend to fade away over time  
4.      Thermal labels cannot withstand direct sunlight or exposure for a longer time  
5.      Thermal inkjet printing is more expensive than its thermal transferred counterparts.  
Pros of Laser Printers
1.      High speed and precision  
2.      Ideal for large print volumes  
3.      Accurate, sharp, and neat printing  
4.      Noise-free operation  
5.      Cost-efficient and versatile  
6.      Environment-friendly  
Cons of Laser Printers
1.      More expensive than inkjet printers  
2.      Takes considerable warm-up time  
3.      Cleaning toner powder spills or leaks is somehow time-consuming and annoying  
4.      Can't print on heat-sensitive materials or paper  
5.      Clunky and heavier than high resolution inkjet printers  
6.      Comes with potential safety hazards  
Although laser printing provides indelible marks at high production speed, they also have certain shortcomings. Therefore, it won't be wise to say that laser printers are going to replace thermal inkjet printers completely. It can be said that the competition between the two has significantly increased. Moreover, they will be combined in the future to provide more advanced printing opportunities to customers. So, now when you know the pros and cons of both inkjet and laser printers, you might have got an idea which type will work best for you.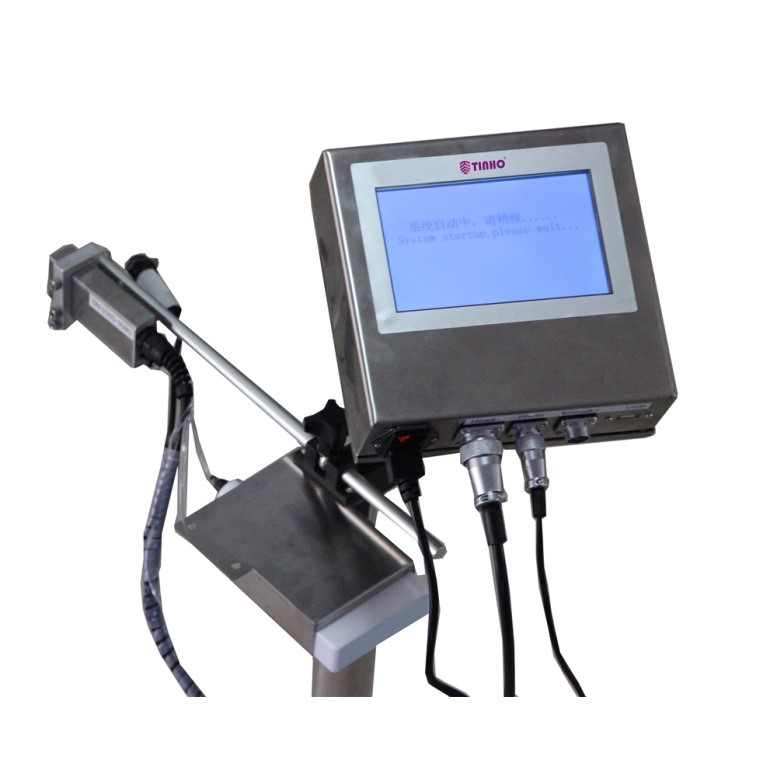 What Makes Thermal Inkjet Printers Perfect for the Food Industry?
Although laser printing offers various benefits over thermal inkjet printing, it doesn't work well with all types of materials, which makes it unsuitable for food industry use. Here's what makes a thermal inkjet printer an ideal option for food brands.  
1·         Superior-quality – Thermal inkjet printers offer clear, high-resolution up to 600 dpi, printing for food manufacturers.  
2·         High Production Speed – Thermal inkjet printing ensures quality at high production speed.  
3·         Flexibility – Thermal inkjet printing works well with a variety of food packaging needs. It is capable of printing small alphanumeric text, logos, QR codes, barcodes, graphics, 2D data matrix codes and more on a wide variety of substrates.  
4·         Food Safety –Thermal inkjet printersare fully certified for use in the food industry as these use water and ethanol-based inks to ensure fast-drying printing for various applications.  
5·         Smudge-free Printing – When it comes to ensuring product identification and traceability, food manufacturers cannot compromise on the integrity of coding and labeling. Thermal inkjet printers use the above-mentioned ink to produce permanent, high-quality, and scratch-resistant labels to withstand rough handling and transportation.  
6·         Easy-to-use – A small disruption in the workflow can disrupt the entire production process. Thermal inkjet printers and other high resolution inkjet printers are easy to operate and integrate into your food production process.  
Why Purchase Thermal Inkjet Printers from TINHO?
TINHO is a brand owned by Tinho Intelligent Equipment Co. Ltd., a high-tech enterprise based in China. As a leading manufacturer, seller and exporter of laser intelligent equipment, portable and handheld laser machines, thermal inkjet printers, and other high resolution inkjet printers, TINHO has esteemed years of experience in providing the best and innovative laser marking solutions for different industries. We offer products and services to global clients from over 60 countries including Japan, Korea, Malaysia, Singapore, Russia, Indonesia, and more. Over the years, we have also achieved an excellent track record of 100% customer satisfaction with our innovative products and round the clock customer service. With our state-of-the-art products and services, we strive to do whatever it takes to set up new benchmarks in the printing industry.  
What Can You Expect from TINHO?
1·         Guaranteed quality assurance  
2·         After-sale customer service  
3·         100% customer satisfaction  
4·         Prompt response via telephone, emails, or remote system technology  
5·         Expert training and live demonstration of machine installation, integration  
6·         Maintenance contracts and warranties of the purchased product  
7·         Basic preventive maintenance and operational training sessions for your production or technical teams at your location or our in-house training centers.  
8·         Expert help from certified electrical, mechanical, and software engineers and training specialists  
9·         Easy-to-download complimentary product documents and manuals  
10·         On-time product delivery  
For any operational challenge that you face with TINHO thermal inkjet printers and other high resolution inkjet printers, portable printers or laser coding, marking, and engraving machines, you can rely on our expert customer service, available 24x7 round the clock and throughout the year. We as a professional laser marking solution provider continue to grow and improve our products and services to become the top and most trusted laser intelligent equipment manufacturers and service provider company in the world.
Get In Touch
Tinho Intelligent professional for High Resolution inkjet printer, thermal inkjet printer, Fly Laser & Automatic Inkjet Coding System, depend on the well-experience, R & D ability, Tinho available to supply all superior intelligent laser marking & Inkjet coding solution to each customer, welcome to inuiry us at any time !