Why Choose High-Resolution Inkjet Printer?
Inkjet printers have been around for a long time and are still used for a variety of applications. They are most popular in the personal printing sphere as many homes like the versatility and affordability of inkjet over laser printers. However, laser dominates the industrial sector because it is faster, handles high volumes, and is very efficient. When you consider these factors, it is easy to understand why businesses choose laser printers. That doesn't mean inkjet printers are entirely inefficient or useless. At Tinho Intelligent Equipment Co., Ltd, we encourage businesses to look at high-resolution inkjet printers more carefully. Sometimes these devices are a better solution for a business's particular requirements.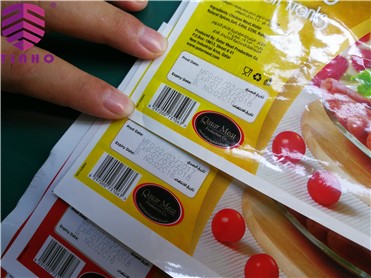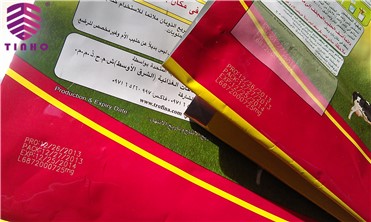 Advantages of a Thermal Inkjet Printer
Inkjet printers haven't gone out of production because they are still ideal for a wide range of applications. In some instances, they deliver superior performance to laser devices. Here's a look at some of these distinctive advantages:
1. These printers are suitable for ink-heavy images like photographs, graphics, and high-resolution pictures.
2. They can blend smooth colors more efficiently and seamlessly.
3. A high-resolution inkjet printer has relatively low operating costs and is also more affordable to buy.
4. The device can print effectively on a wide range of surfaces like paper, glossy papers, and even fabric.
5. It warms up quickly so you can start printing immediately.
6. An inkjet printer is easy to maintain and transport. It is compact so it won't take up much space in your property.
7. The device is eco-friendly.
8. It doesn't require repair or maintenance very often, which means the printer has low downtime.
Unfortunately, the device does have some disadvantages that buyers must consider seriously before buying. It isn't suitable for high-volume printing and doesn't work as quickly as laser printers. The prints can fade away with time, especially if they are exposed to the sun. Printing per page is more expensive with inkjet than laser printers.
Advantages of Laser Printers
People use laser printers in industrial applications because it provides several distinct advantages over other options. Here's a look at some of these advantages:
1. Laser printers are quick and efficient.
2. They are suitable for large printing volumes.
3. The print is accurate, clear, and neat.
4. Cost of ownership and the printed page is low.
5. The printer is eco-friendly.
6. Laser printers are noise-free, which can improve the quality of your office environment.
Laser printers are more expensive up-front, which means you need to invest more money to get it. They may print quickly but they take some time to warm up. Maintenance can be a chore because cleaning or replacing the toner can be messy. The printer can work on heat-sensitive paper or other surfaces. Laser printers also have a few health and safety hazards that make them unreliable.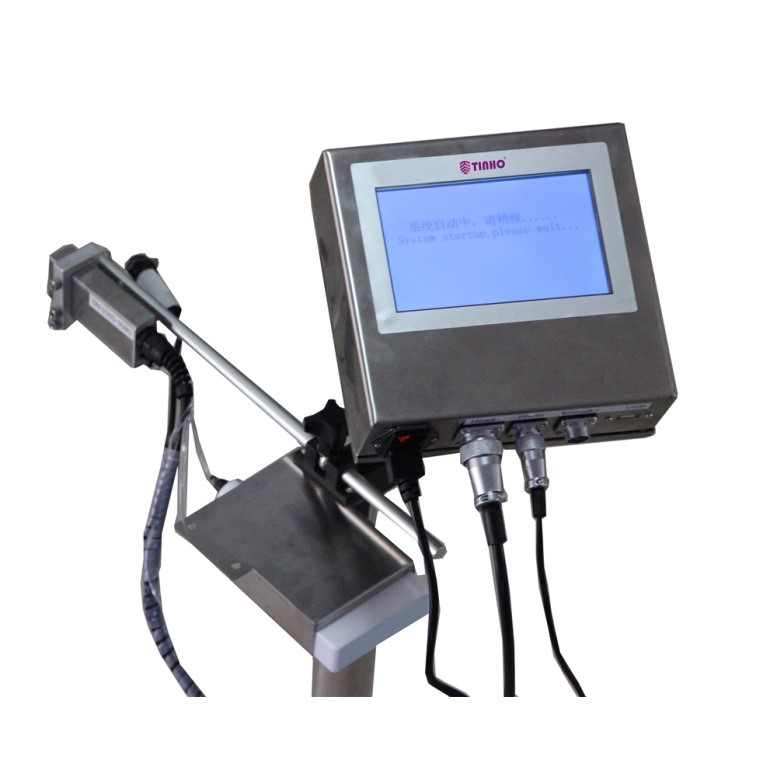 Why Is Thermal Inkjet Printer Ideal for the Food Industry?
1. Print Quality – Inkjet printers offer clear, visually appealing, and high-resolution images of around 600dpi.
2. Flexibility – Our high-resolution inkjet printer is very flexible and can work on a wide range of packaging materials. It can print everything from bar codes and QR codes to alphanumeric texts.
3. Food Safety – These devices are certified safe for the food industry. We use water or ethanol-based inks that don't cause any harm.
4. Smudge-Free – All of the printed images and texts are smudge-free and clear, which is essential for food packaging. You need to be able to trace all of the products without any issues. Our thermal inkjet printer will print images and data that can handle the rigors of transportation.
If you plan to buy an inkjet printer, consider getting one from Tinho. We're a well-established company based in Shanghai, China and have sold this product in over 60 countries. We provide good-quality products, great after-sale service, training and maintenance support, and 100% customer satisfaction.
If you want to know more about our thermal inkjet printer, get in touch with Tinho Intelligent Equipment Co., Ltd today. We will be happy to answer your questions and guide you through the purchase process.
Get In Touch
Tinho Intelligent professional for High Resolution inkjet printer, thermal inkjet printer, Fly Laser & Automatic Inkjet Coding System, depend on the well-experience, R & D ability, Tinho available to supply all superior intelligent laser marking & Inkjet coding solution to each customer, welcome to inuiry us at any time !